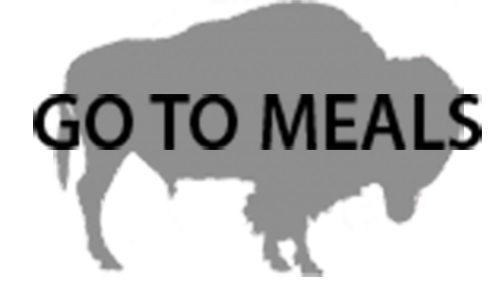 A one-time price of $35.50 will be added to your order.

10000000
Description
Customer Reviews (2)
2 Reviews for 5 Meals
5 Stars - Wednesday, August 19, 2020

Today I finally had time to stop in. The restaurant is very cozy. I bought 5 meals &1Go Bite. The orange chicken was amazing. Prefer it over any Chinese restaurant I've ever eaten at. The chicken was fresh not processed. The rice perfect and the broccoli was just enough. No more fast food, expensive restaurants for me. This meal would be perfect for college kids. I can't wait to see what dinner will be like tomorrow! Busy people would definitely enjoy one of their dinners. I can even freeze them and be eating in five minutes! Definitely recommend stopping in!

Love these! - Wednesday, February 26, 2020

Go meals have been amazing for my family! They are healthy and delicious! Our favorites are the buffalo chicken flat bread and any steak dish!!
Submitting Your Review, Please Wait

Your Review Has Been Submitted Successfully
Add a review for 5 Meals
You must include a title, rating, and message in your review.

Your Review Title

Your Rating

Your Review
... read more ALWAYS HEALTHY AND ALWAYS FRESH

Terri Gayton


January 13, 2020

... read more The tomato basil chicken pasta was delicious. Looking forward to tomorrow lunchtime, stuffed peppers

John Ricci


May 14, 2018

... read more The meals are good tasting, filling, and conveiently delivered to your door.

Colby Cummings


June 20, 2018

... read more The strawberry walnut salad was amazing! The vinaigrette was spot on!

Alex Calbi


April 10, 2019

... read more Everything I have tried so far has been delicious. Can't wait for my next meal !

Amy Kulp-Hackett


March 23, 2019

... read more They are very tasty and healthy and well priced.

Sally Jo Jernigan


July 5, 2019

... read more Highly recommend to anyone who is looking for healthy meals that taste great...lots of choices...delivered to your door...priced reasonably

Bobbi Noll


May 23, 2018

... read more Great meals, great price, and a healthy option as well as good people

TinaCasey Aiello-Austin


January 27, 2020

... read more Such an awesome place! Food is delicious and affordable. Would recommend 100% and can't wait to try more

Shaniah Matthias


September 28, 2021

... read more All I can say is wow! I was a little wary about ordering pre-cooked meals to re-heat, but these exceeded my expectations. Every single meal I had was delicious and the portions were perfect. My favorites were the chicken enchilada casserole and the steak. I will definitely be ordering again. I highly recommend Go To Meals. Thank you for making meal prep convenient and yummy!

Karalyn Abdo


October 18, 2018

... read more Great food, great prices. Highly recommend

Garret Alexander


November 27, 2019

... read more I love Go To Meals! Great food for a great price. Deon is very flexible with delivery times and helps you out even when you don't get your order in on time! (Or three times 🤭) If you haven't tried Go To Meals yet, do it!!!

Krista Black


October 18, 2018

... read more The food is great , all the work is done for you . You can't ask for better quality

Michael Bradly


August 23, 2021

... read more Picked up my first go to meal tonight. It was just the right amount of food and price was very reasonable. I would recommend, great food fast. Much better than fast food.

Lee Ann Dineen


June 13, 2019

... read more Well balanced meals, perfect for lunch or dinner.

Cassandra Gee


November 6, 2020

... read more Thank you Go To Meals. Such a great healthy option #leanbulking #gottaeattogrow

Andy Hall


September 20, 2019

... read more Just started the Go To Meals yesterday. So far, I've tried three of the meals and I've been pleasantly surprised and satisfied after each one! I'm full for hours after and the meals are so tasty. My only recommendation is that the tortillas for the chicken tacos were broken/torn apart in the container! I'd separate those and allow customers to put the "innards" inside the tortilla themselves so avoid the tortillas breaking! Otherwise, phenomenal! I just placed my order for next week!

Colebert Amb


July 17, 2018

... read more Tried my first Go To meal today and will definitely be returning! I had the Honey Garlic chicken and it was very filling and so delicious. Also had the peanut butter cookie go bites which were fantastic. Can't wait to try some other items!

Brooke Potter


March 11, 2019

... read more About half through my first week of trying Go To Meals for the first time and I just ordered my second week! I love that it's so easy and the food is delicious.

Lauren Whitcomb


January 23, 2019

... read more Go our meals Delivered yesterday at the requested time. I had the Tomato Basil Chicken Pasta last night and it was delicious. Tonight I had the Turkey Stuffed peppers and they were excellent also. I would highly recommend Go To Meals to anyone who is constantly on the go they are healthy meal choices delivered to your door. Easy to pack in your lunch or heat up for dinner when you get home after a hectic day.

John Klatte


May 15, 2018

... read more Delicious and so tender! Full of flavor and more than enough to get full!

Michelle Schram


October 16, 2018

... read more The Enchilada Casserole was phenomenal!

Rolita Anne


September 19, 2018

... read more Delicious, healthy, and ready to eat meals!!

Tabatha Peterson


July 25, 2021

... read more We had our 2nd meal tonight! No cooking, no clean up and time to get stuff done!! I had par crusted cod and Mark had teriyaki chicken, both delicious meals! Thank you again GotoMeals for providing healthy, delicious meals! Love the service and the food!

Kelly Havens


May 16, 2018

... read more Great food not to expensive and did I mention delicious and amazing portions as you would want to help loose those quarantine ibs.

Brandy J Crawford


July 7, 2020

... read more Great Healthy Food Options

Todd McLaughlin


June 20, 2018

... read more Got to sample a few meals and had my first lunch yesterday! They have all been delicious!!!! Love the ease of having a healthy meal right in the fridge at work! So convenient and so good!

Susie Austin


May 15, 2018

... read more I had the honey and garlic chicken with rice.It had great flavor good portions and low calorie.I will definitely order again.

Tracy Burnett


August 14, 2018

... read more I went in yesterday to grab a quick snack. I had heard about it but never been there so I decided to give it a try. I got the honey garlic chicken not expecting much but WOW! It was absolutely amazing! I will be placing orders from now on.

Amber McCutcheon


April 9, 2019

... read more It's so easy to order on the web site, and everything was delivered right on time. The meals are delicious too. So good in fact, we decided to order next week for dinners too. Great to have healthy choices so convenient and delicious!!

Cris Puleo Capozzi


May 16, 2018