Here at GoToMeals we are a healthy prepared meal service and we believe everyone should have the freedom to chase their dreams with nothing holding them back. We give our customers this freedom by making their basic everyday needs simple, without sacrificing health and quality.
We take  pride in living a healthy lifestyle Together. Our main objective is to provide everyone with the ability to enjoy eating high quality home cooked meals, at a relatively low cost, and save time preparing their meals. Also, save time at the grocery store.
We're here to give you back your time, the only thing we ask in return is that your time is spent on things that will make your life loving. Give more time to your family and friends, work more hours, or simply relax, and embrace what  you have.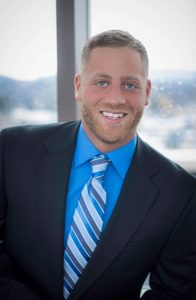 As owner of GoToMeals, I can promise you that I will do everything in my power to ensure you are provided with high quality, tasty food. Also, I will ensure to help you live a healthier lifestyle, while being able to have the freedom you desire. If there are any questions please visit our FAQ page or feel free to reach out to us at [email protected] or phone: 716-801-1153