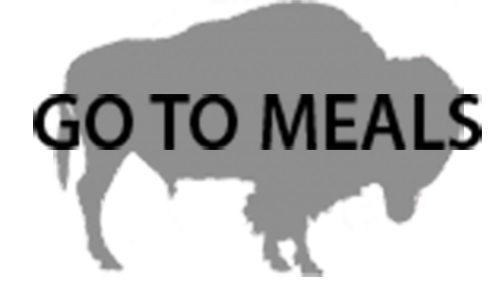 A one-time price of $91.50 will be added to your order.

10000000
Description
Customer Reviews (2)
2 Reviews for 15 Meals
The best in town! - Wednesday, April 29, 2020

I strongly dislike having to meal prep constantly. I try to use these meals 2-3 weeks out of the month as an easy and healthy substitute---MUCH LESS WORK too! The steak meals are absolutely to DIE for. I could never go to a restaurant and get a portion this size for even $15!

Pleasantly Surprised - Friday, May 10, 2019

We were very pleased with the flavor and convenience of the meals. It was nice coming home from work knowing dinner was already made, and was healthy too! The salads were very fresh.
Definitely we will be ordering from here again!
Submitting Your Review, Please Wait

Your Review Has Been Submitted Successfully
Add a review for 15 Meals
You must include a title, rating, and message in your review.

Your Review Title

Your Rating

Your Review
... read more Highly recommend to anyone who is looking for healthy meals that taste great...lots of choices...delivered to your door...priced reasonably

Bobbi Noll


May 23, 2018

... read more Placed my first order this week. Tonight I had the maple pecan crusted chicken breast. It was very tasty. Looking forward to the rest of the weeks choices.

Susan Grosso


March 18, 2019

... read more Got to sample a few meals and had my first lunch yesterday! They have all been delicious!!!! Love the ease of having a healthy meal right in the fridge at work! So convenient and so good!

Susie Austin


May 15, 2018

... read more Delicious food! What a great option! Thank you for delivering. The menu is all delicious, I especially love the chicken wrap.

Stacey Johnson


April 22, 2020

... read more Highly recommend phenomenal food and service. Macros right on packaging.

Ryan Burke


October 11, 2018

... read more I love Go To Meals! Great food for a great price. Deon is very flexible with delivery times and helps you out even when you don't get your order in on time! (Or three times 🤭) If you haven't tried Go To Meals yet, do it!!!

Krista Black


October 18, 2018

... read more Stopped for a late lunch with a friend, and enjoyed it so much that I'm going back to get dinner! Perfect amount of food and great choices!

Tina Jaspersen


June 17, 2019

... read more Grabbed my first meal from there today now that I work right around the corner and wow was it AMAZING!! I highly recommend!!

Courtney Wrona


June 3, 2020

... read more Just had the White chicken chili!!! Delicious!!!! And the fire cracker chicken!!! So yummy!!! I'm hooked!!!!!!

Stacey Heary


February 3, 2020

... read more Such an awesome place! Food is delicious and affordable. Would recommend 100% and can't wait to try more

Shaniah Matthias


September 28, 2021

... read more All I can say is wow! I was a little wary about ordering pre-cooked meals to re-heat, but these exceeded my expectations. Every single meal I had was delicious and the portions were perfect. My favorites were the chicken enchilada casserole and the steak. I will definitely be ordering again. I highly recommend Go To Meals. Thank you for making meal prep convenient and yummy!

Karalyn Abdo


October 18, 2018

... read more Great food not to expensive and did I mention delicious and amazing portions as you would want to help loose those quarantine ibs.

Brandy J Crawford


July 7, 2020

... read more I just started with Go To Meals last week and it has already been a game-changer for me. Between a full-time job and grad school classes, it has been next to impossible to eat well. Usually, I would try to prep something for the week, hate it, throw it out, and order take out. Now I order, get food I like for a cost similar to the groceries I bought before, and I can actually focus on my work. I've tried for a long time to get in shape and get my diet sorted out; Go To Meals is the x-factor that I've been waiting for to make it happen!

Erik Austin


January 22, 2020

... read more The Enchilada Casserole was phenomenal!

Rolita Anne


September 19, 2018

... read more Awesome meals low calories!!!

Cathy Walters


February 22, 2019

... read more excellent food, eating Healthy, love the nutrition info on package

Thomas Oliver


October 29, 2019

... read more Great food, great prices. Highly recommend

Garret Alexander


November 27, 2019

... read more The food is great , all the work is done for you . You can't ask for better quality

Michael Bradly


August 23, 2021

... read more Delicious and so tender! Full of flavor and more than enough to get full!

Michelle Schram


October 16, 2018

... read more Great meals, great price, and a healthy option as well as good people

TinaCasey Aiello-Austin


January 27, 2020

... read more Food is amazing! I recommend!

Terri Remsen


September 3, 2019

... read more Everything I have tried so far has been delicious. Can't wait for my next meal !

Amy Kulp-Hackett


March 23, 2019

... read more Just started the Go To Meals yesterday. So far, I've tried three of the meals and I've been pleasantly surprised and satisfied after each one! I'm full for hours after and the meals are so tasty. My only recommendation is that the tortillas for the chicken tacos were broken/torn apart in the container! I'd separate those and allow customers to put the "innards" inside the tortilla themselves so avoid the tortillas breaking! Otherwise, phenomenal! I just placed my order for next week!

Colebert Amb


July 17, 2018

... read more Great food, great prices. What is not to like!?

Linda Croft Ireland Kennemuth


September 1, 2019

... read more Picked up my first go to meal tonight. It was just the right amount of food and price was very reasonable. I would recommend, great food fast. Much better than fast food.

Lee Ann Dineen


June 13, 2019

... read more I had the honey and garlic chicken with rice.It had great flavor good portions and low calorie.I will definitely order again.

Tracy Burnett


August 14, 2018

... read more Thank you Go To Meals. Such a great healthy option #leanbulking #gottaeattogrow

Andy Hall


September 20, 2019

... read more I just started ordering from Go To Meals...and just had the Italian Stuffed Potatoes it's AMAZING!! The portions are huge... the price is so right too!! Thank you for providing this service..

William J. Steffen


August 8, 2018

... read more They are very tasty and healthy and well priced.

Sally Jo Jernigan


July 5, 2019

... read more Tried for first time this week..... even delivered to Wellsville! The Italian stuffed sweet potato with peppers n cheese was delicious..... as were the choc chip cookie bites!! Easy , convenient packaging..... looking forward to trying my other selections! :)👍

Janie Warren


August 8, 2018